Medical plasma sterilizers
Medical plasma sterilizers is a new cryogenic sterilization technology that began in the 1990s.Plasma is considered to be the fourth state outside the liquid,gas,and solid states.It is formed when gas molecules are excited in an extremely vacuum chamber.Hydrogen peroxide plasma sterilization has the advantages of short sterilization cycle time and complete decomposition of the low toxicity of the final product.The detection method of Medical plasma sterilizers is generally based on Chemical Indicator Card detection and biological Indicator detection.
Medical plasma sterilizers is a chemically efficient disinfectant that is used to disinfect a variety of microorganisms that require high levels of killing of bacterial spores and fungal spores.
According to the effect of chemical disinfectants on the killing of microorganisms,they can be divided into highly effective disinfectants,that is,they can kill various microorganisms including bacterial spores and fungal spores, and are also called sterilizing agents. The sterilizing agent kills all microorganisms to achieve sterilization requirements,including formaldehyde, glutaraldehyde, ethylene oxide, peracetic acid, hydrogen peroxide,chlorine dioxide,chlorine gas,copper sulfate,quicklime, ethanol,and the like.
The chemical reaction of the active chemical groups carried by the sterilizing agent itself after contact with microorganisms leads to the destruction of the functional structures(proteins,DNA and cell membranes,etc.)of the microorganisms and their loss of life activities.thereby achieving the purpose of killing microorganisms(including spores and spores). ).
Use the bioindicator for the monitoring of the sterilizing effect of a low-temperature plasma Hydrogen Peroxide Sterilizer.
Detection method:
1.Put this product into a special plasma packaging bag;
2.Determine the most difficult sterilization point in the sterilizer(usually in the lower part of the rear end of the sterilizer),and put the packaging bag with this product on the sterilizer;
3.After the sterilization process,remove the detection tube and let it cool down at room temperature.
4.After cooling, squeezing the indicator plastic tube with a plastic clamp to break the glass tube in the plastic tube,confirming that the bacteria patch is completely immersed in the culture solution, and pressing the top cover to seal the plastic tube and the top of the cover.
5.Please raise the test tube upright at a temperature of 56°C~60°C.For the sake of comparison,please use the same batch of non-sterile indicator and treat it as before,and culture together as a positive control tube.
6.After 48 hours of cultivation,if the culture solution is still purple,it is sterilized. If the discoloration is incomplete,it is positive.If it is still purple,it means that sterilization is complete and it is negative.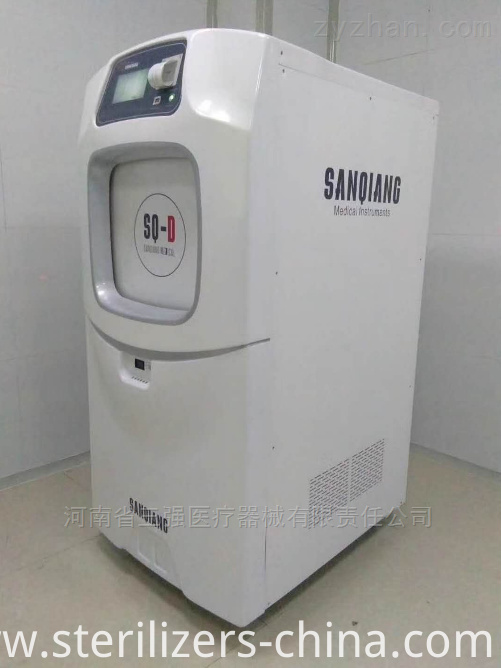 Looking for ideal Medical Plasma Sterilizers Manufacturer & supplier ? We have a wide selection at great prices to help you get creative. All the Medical
Plasma Sterilizer
Price are quality guaranteed. We are China Origin Factory of Medical Plasma Sterilizer Service. If you have any question, please feel free to contact us.
Product Categories : Medical Sterilizer > Plasma Sterilizer