Medical sterilizers sales prices
1.Medical sterilizers:The plasma sterilization Indicator card is made of thermal sensitive chemical substances,color developing agents and auxiliary materials.The ink is printed on special paper jams printed with standard color blocks(beige or yellow).Above, the indicator color block(grass green)is displayed.Hydrogen peroxide is used to make the sterilizer reach the required temperature,and it acts for a specified time to indicate that the color block changes from grass green to yellow or yellow,indicating sterilization.
2.Medical sterilizers biological indicator:The biological indicator for plasma is a special type of live microbial product that can be used to confirm the performance of sterilization equipment, verification of sterilization procedures,and monitoring of sterilization effects in the production process. It is defined as having a certain resistance to specific sterilization treatment and is used as a carrier for bacteria in the inner package.It is a special kind of live microbial product that can be used to confirm the performance of sterilization equipment.Verification, monitoring of the sterilization effect in the production process, etc.
Definition of biological indicator:
It has a certain resistance to specific sterilization treatments and is loaded with a carrier of bacteria that can be used in the inner package.Used to confirm the performance of sterilization equipment,verification of sterilization procedures,monitoring of sterilization effects in production processes, etc.
Bioindicator classification:According to the structure,it can be divided into strip biological indicator and self-contained biological indicator.The bio-indicator needs to use positive control and negative control.Self-contained biological indicators only require a positive control.
3,Non-woven fabric(English name:Non Woven Fabric or Nonwoven cloth),also known as non-woven fabric,is composed of oriented or random fibers.It is called cloth because of its cloth'sappearance and certain properties.Non-woven fabrics are moisture-proof,breathable,flexible,light weight,non-combustible,easy to decompose,non-toxic,non-irritating,colorful, low-cost,recyclable and so on.Its main function is to package the instruments that need to be sterilized.After being sterilized and sterilized by the Plasma Sterilizer,a relatively long period of time is saved.
4,special packaging bags:a paper(DuPont tyvek Tyvek paper/French medical dialysis paper/British medical plastic paper)+a composite plastic film
The medical device is packed in a packaging bag(product),then sealed,Medical sterilizers sterilized,and the packaging bag(product)is used to sterilize the bactericidal factor,and the dialysis penetration of the bacteria is not permeated,and then the professional institution Suzhou University Medical Laboratory After the professional testing of EN868,it shows that the packaging bag(product)can be aged for 3 to 5 years.General packaging similar to medical gloves,medical syringes,hemostatic gauze,surgical hole towel,medical catheter,tracheal intubation, surgical gowns, protective clothing,intravascular catheter,indwelling needle,electric knife pen,heparin cap,three-way cock,skull mask,ball Bags,artificial joints,occluders and other medical supplies packaging and packaging of high-end medical devices.In general, Medical sterilizers use of special packaging bags for extinguished bacteria will save the cycle for a longer period of time.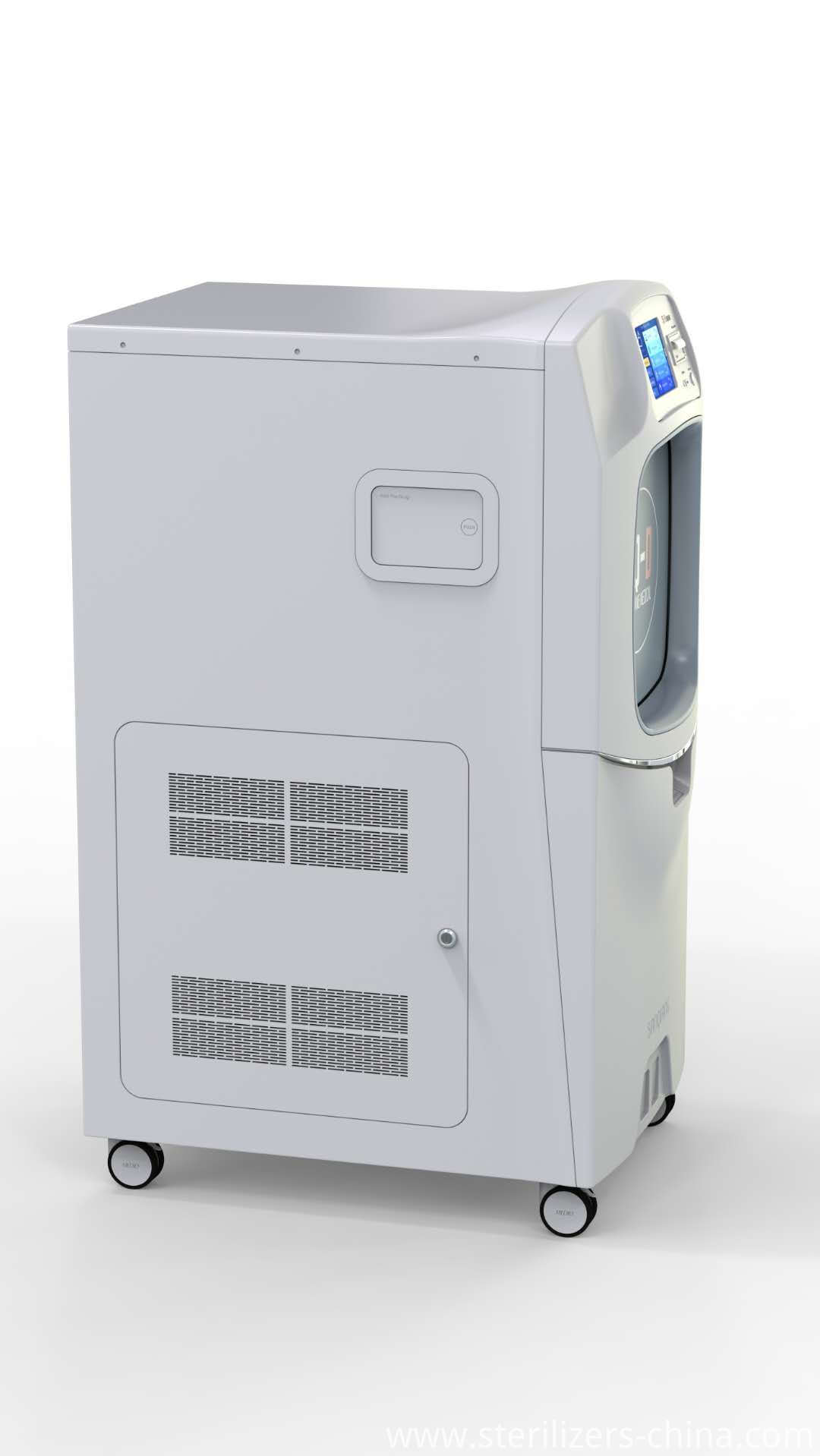 Looking for ideal Medical Sterilizers Sales Manufacturer & supplier ? We have a wide selection at great prices to help you get creative. All the Medical Sterilizers Prices are quality guaranteed. We are China Origin Factory of Medical Sterilizers Wholesale. If you have any question, please feel free to contact us.
Product Categories : Medical Sterilizer > Plasma Sterilizer