Automatic Medical Sterilizer sales
Ethylene Oxide Sterilizer series Automatic medical sterilizer is the latest computer-controlled automatic sterilization equipment developed and produced by our company.Its technical level and manufacturing process are in the leading position in China.Automatic medical sterilizerproduct is controlled by microcomputer and vacuum sterilization room.System,constant temperature system,residual gas treatment system.When you use it,you only need to press the Run button twice to realize complex processes such as automatic heating,vacuum,vaporization,sterilization,and evacuation,which is very convenient and safe.Sterilization is almost 100%.At the same time,the ethylene oxide gas used in this equipment has flame-retardant,explosion proof,penetrating power,efficient broad-spectrum sterilization,short sterilization time,no corrosion,no residue,no Environmental pollution and other characteristics.This product has unique advantages for sterilizing and sterilizing items that are afraid of humidity and heat.At present,it is widely used in medical and health,industry,foreign trade,commerce,banking,archeology,archaeological archives management and heritage management
Different loading methods and methods,select the appropriate sterilization parameters.
1)The relationship between concentration,temperature and sterilization time:Within a certain range,the temperature rises and the concentration increases,which can shorten the sterilization time. The temperature,concentration and time parameters must be properly selected when using ethylene oxide sterilization.
2)Control the relative humidity of the sterilizing environment and the moisture content of the article:The moisture content of the bacteria and the moisture content of the sterilized article have a significant effect on the sterilizing effect of ethylene oxide.In general,the relative humidity is preferably 60% to 80%.Too little water content affects the penetration of ethylene oxide and the alkylation of ethylene oxide,reducing its bactericidal capacity;too much water,ethylene oxide is diluted and hydrolyzed,but also affect the sterilization effect.In order to achieve the ideal humidity level, the first step is that the sterilized material must be pre-wet.Generally,it is required that the sterilized material be placed in an environment of 50% relative humidity for at least 2 hours;in the second step,the humidifier can be used to ensure the ideal humidity in the cabinet.Level.
3)Note the effect of extracellular substances on the sterilization effect:The more organic substances on the surface of bacteria,the more difficult it is to kill;organic substances can not only affect the penetration of ethylene oxide,but also can consume part of the ethylene oxide.Microorganisms in inorganic salts or organic crystals are difficult to kill with ethylene oxide.Therefore, before the ethylene oxide sterilization,the organic and inorganic dirt on the article must be fully cleaned to ensure the sterilization is successful.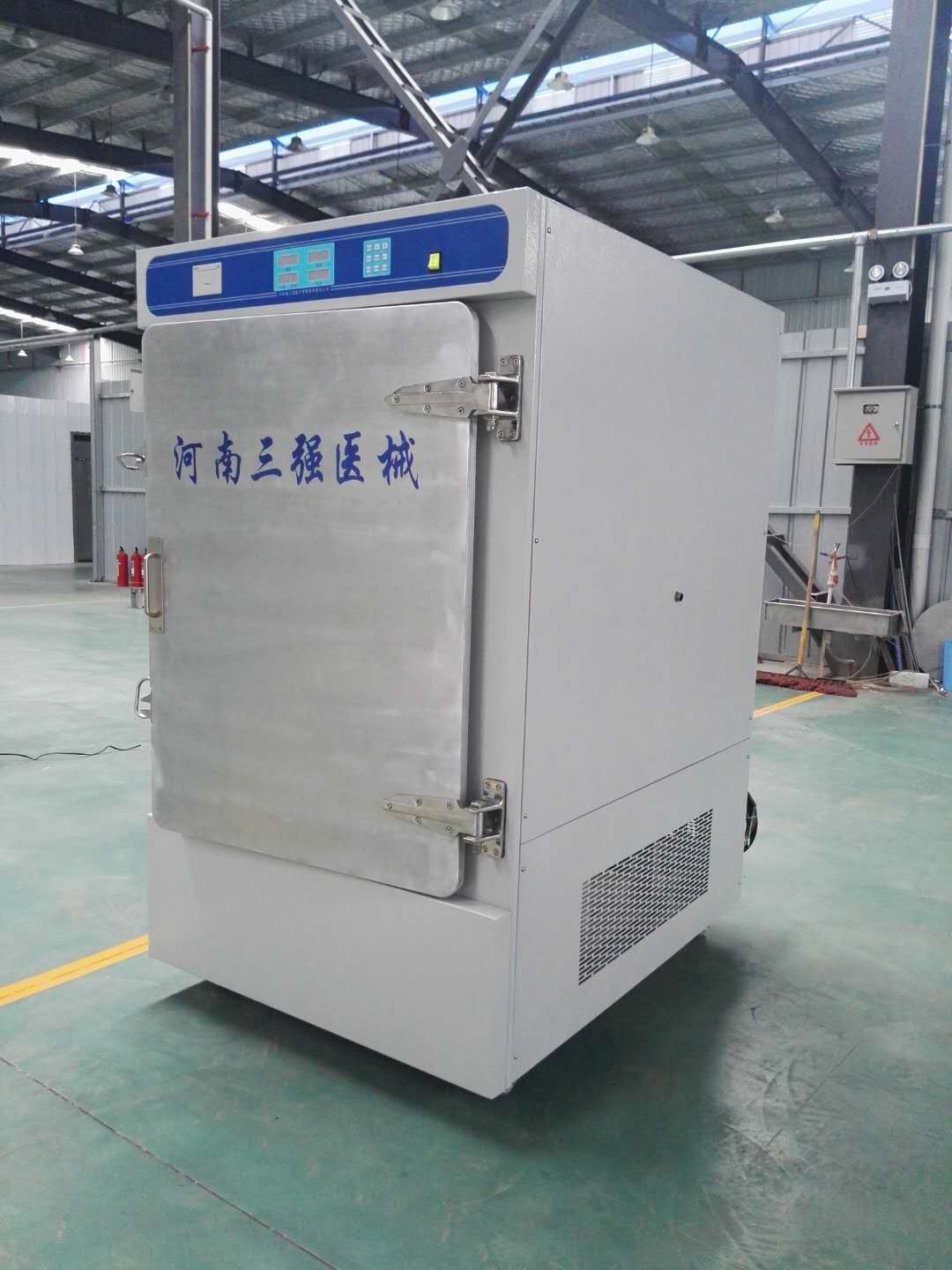 Looking for ideal Automatic Medical Sterilizer Manufacturer & supplier ? We have a wide selection at great prices to help you get creative. All the Automatic Medical Sterilizers are quality guaranteed. We are China Origin Factory of Automatic Medical Sterilizer Sales. If you have any question, please feel free to contact us.
Product Categories : Medical Sterilizer > Ethylene Oxide Sterilizer