Microcomputer control sterilizer sales
Ethylene Oxide Sterilizer is the latest computer Microcomputer control sterilizer developed and produced by our company.Its technical level and manufacturing process are in the leading position in China.Microcomputer control sterilizer product is controlled by microcomputer and vacuum sterilization room.System,constant temperature system,residual gas treatment system.When you use it,you only need to press the Run button twice to realize complex processes such as automatic heating,vacuum,vaporization,sterilization,and evacuation,which is very convenient and safe.Sterilization is almost 100%.At the same time,the ethylene oxide gas used in this equipment has flame-retardant,explosion proof,penetrating power,efficient broad-spectrum sterilization,short sterilization time,no corrosion,no residue,no Environmental pollution and other characteristics.This product has unique advantages for sterilizing and sterilizing items that are afraid of humidity and heat.At present,it is widely used in the fields of medical and health,industry,foreign trade,commerce,banking,archeology,archaeological archives management and cultural relics management.
Microcomputer control sterilizer operation flow
First,put a small gas tank into the hole,and then put the sterilized items;
Second,turn on the power;
Third, check the relevant pipeline is normal,whether the water source is open;
Fourth,put the items to be eliminated and close the sterilizer door;
5.Turn the power switch to display the initial state.After stopping for 5 seconds, press the Start key.The digital screen displays the sterilization-related parameters.Then press the Start key again and the device will automatically run.
6.Display END. After sterilization is completed, remove the sterilized items and close the door.
The operator should carefully read the instruction manual and master the method before operating.Before power on,it must check whether the overflow has been added to the overflow port.The operation must be performed in the order listed in Using and operating methods.If you accidentally touch the keyboard during operation,you need to turn off the power switch and restart the power supply to operate. When the power is turned off and then on again, it needs to be separated by more than ten seconds. Otherwise,the display part may be confused and the ethylene oxide vial gas storage place should be empty.Fire source, no heat source, no sun,good ventilation,temperature less than 30°C,but can not put in the refrigerator.If the cylinder temperature is lower than zero,it should be allowed to reach room temperature before it can be used. The product is provided with packing list,certificate,warranty card,and ethylene oxide sterilization box after packaging.It should be stored at a relative humidity of no more than 80%.Non-corrosive gases and well-ventilated rooms are strictly prohibited to be disassembled and twisted. When transporting,they should be lightly loaded,not tilted,squared or inverted.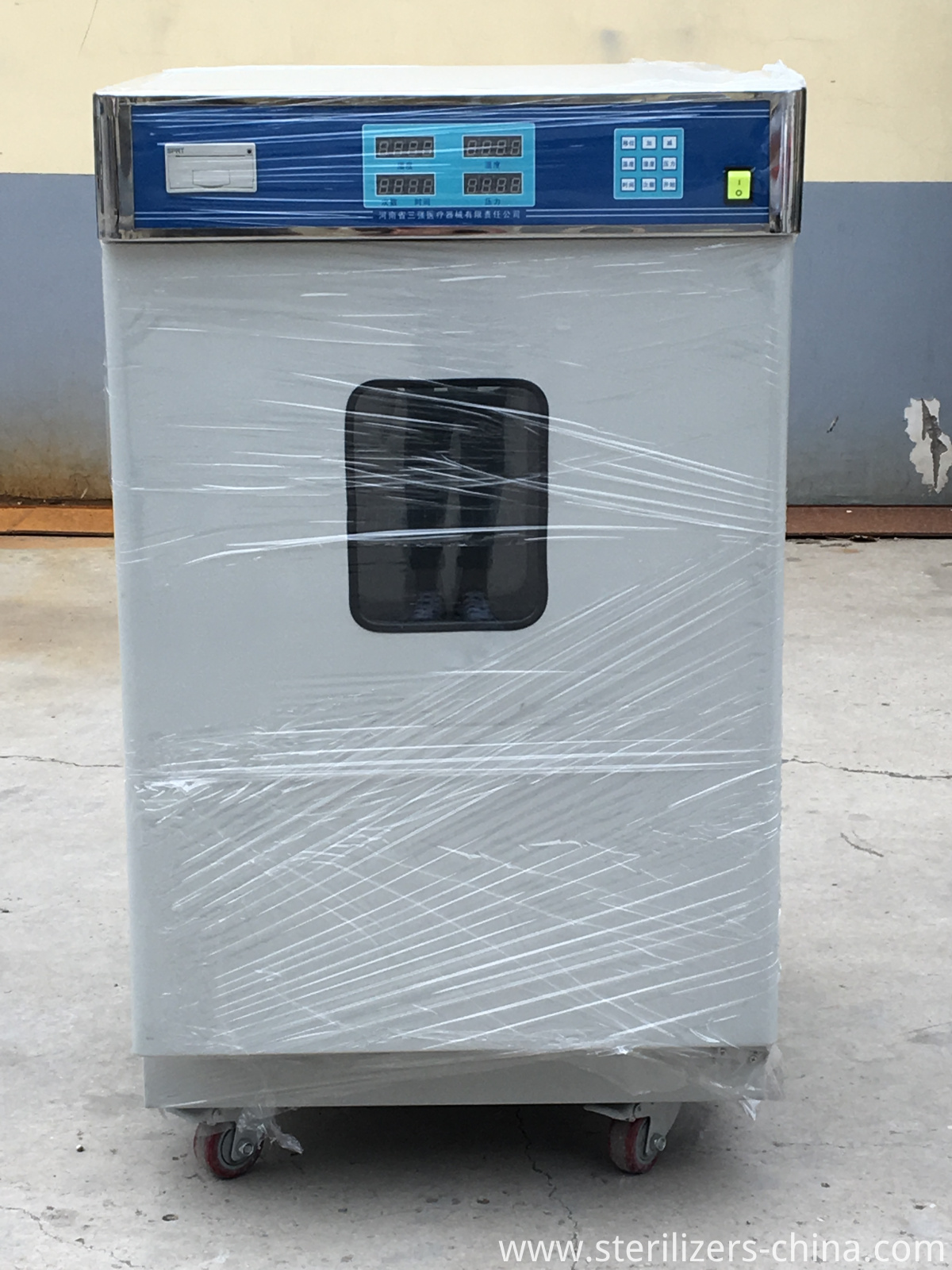 Looking for ideal Microcomputer Control Sterilizer Manufacturer & supplier ? We have a wide selection at great prices to help you get creative. All the Microcomputer Control Sterilizer Sales are quality guaranteed. We are China Origin Factory of Microcomputer Control Sterilizer Wholesale. If you have any question, please feel free to contact us.
Product Categories : Medical Sterilizer > Ethylene Oxide Sterilizer