Gas sterilizer sales price
Henan Sanqiang Medical Devices Co.,Ltd.has taken the lead in starting medical equipment companies in Hua County,Henan Province in 2000. Gas sterilizer After years of development,the company now covers an area of over 54,000 square meters.With our professionalism and mature technology in the field of medical equipment,we have rapidly emerged in the medical field and are committed to research and innovation,based on the introduction of advanced German technology.Has successfully developed a series of low temperature plasma hydrogen peroxide sterilizers,Ethylene Oxide Sterilizer,dry heat sterilizers, hot and humid fast high pressure steam sterilizers,three pre-vacuum pulsed steam autoclaves,Speculative storage cabinets,ultrasonic cleaning machines and related consumables;Ethylene oxide is the second-generation chemical disinfectant following formaldehyde,and it is still one of the best cold disinfectants and is currently the four major cryogenic sterilization technologies.(Low temperature plasma,low temperature formaldehyde vapor,ethylene oxide,glutaraldehyde)is the most important member.EO is a simple epoxy compound.It is a non-specific alkyl compound and its molecular formula is C2H4O. Therefore,ethylene oxide sterilizer is a more traditional sterilization method.
1)There are many kinds of ethylene oxide sterilizers currently in use.Large-scale vessels have dozens of cubic meters,medium ones have 1 to 10 cubic meters, and small ones have zero to one cubic meter.They have different uses.
Large-scale ethylene oxide sterilizer:It is generally used for the sterilization of a large number of articles.The dosage is 0.8kg/m to 1.2kg/m,and the action is 55°C~60°C for 6 hours.
3)Medium-sized ethylene oxide sterilizer:generally used for sterilization of disposable medical supplies.This kind of sterilization equipment is perfect,with a high degree of automation. Pure ethylene oxide or mixed gas of ethylene oxide and carbon dioxide can be used.General requirements for sterilization are:concentration,800 mg/L~1000 mg/L,temperature, 55°C~60°C,relative humidity 60%~80%,duration of action 6 h.Vacuum is required for sterilization.Sterilized articles are usually sealed tightly through ethylene oxide-based plastic film.If you have a filter that filters air on a small package, sterilization is better.
4)Smaller ethylene oxide sterilizers are used in medical and health departments to handle a small number of medical devices and supplies.There are currently 100% pure ethylene oxide or mixed gas of ethylene oxide and carbon dioxide.Such sterilizers have a relatively high degree of automation,can automatically vacuum,automatically add drugs,automatically adjust the temperature and relative humidity,can automatically control the sterilization time.
5)The requirements for medium and small-sized ethylene oxide sterilizers are as follows: good pressure resistance and airtight performance,water pressure test that can withstand 1.25 times the working pressure,no denaturation and leakage,and vacuum degree More than 60 kPa;accurate dosing,good insulation performance,can adjust the temperature and relative humidity within the sterilizer;when sterilized with external air,the input air passes through a high efficiency filter,which can filter out 99.6 particles of≥0.3μm% or more;the discharged residual ethylene oxide is harmlessly treated,and the residual ethylene oxide in the sterilization article should be less than 15.2 mg/m;the concentration of ethylene oxide in the sterilization environment should be less than 2 mg/m.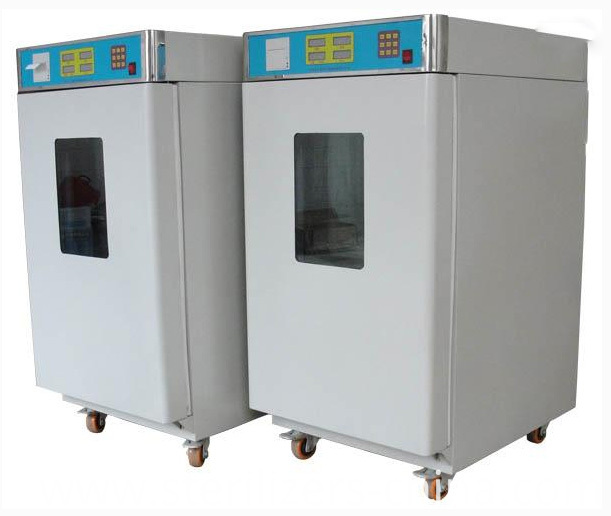 Looking for ideal Gas Sterilizer Sales Manufacturer & supplier ? We have a wide selection at great prices to help you get creative. All the Gas Sterilizer Price are quality guaranteed. We are China Origin Factory of Gas Sterilizer Wholesale. If you have any question, please feel free to contact us.
Product Categories : Medical Sterilizer > Ethylene Oxide Sterilizer