Ethylene Oxide Sterilizer ordinary type
Ethylene oxide sterilizer ordinary type is a special equipment that uses ethylene oxide gas to fumigate the articles enclosed in the sterilization chamber under a certain temperature,pressure,and humidity.Ethylene oxide sterilization occurs through its non-specific alkylation with microorganisms,thereby subverting the normal function of the microbial reaction group,causing its metabolic metabolism to occur and die.
Ethylene oxide sterilizer ordinary type characteristics of sterilization
Ethylene oxide gas sterilization can be carried out under low temperature,pressure and humidity conditions.It has strong penetrating power,broad spectrum sterilization,thorough sterilization,no corrosion and no damage to articles.
Ethylene oxide sterilizer ordinary type main specifications
Temperature control range:20~60°C,maximum control error:empty box<±3°C,full load<10°C
Pressure control range:-85Kpa~+80Kpa,precision level 1,resolution 0.1Kpa
Humidity control range:30% RH to 85% RH,error< 20% RH,resolution 0.1% RH
Sterilizer concentration control range:250mg/L~1200mg/L
Time control range:30min to 12h
Sterilizer maximum power:<65KW,heating method:electric heating
Leak rate of sterilizer:≤0.1Kpa/min
Power supply:Three-phase four-wire 380V±10%,50Hz
Working environment:temperature range:5~40°C, humidity range:≤ 80% RH
The sterilization mechanism of ethylene oxide is through its non-specific alkylation with microorganisms,thereby inhibiting the normal function of the microbial reaction base,causing its metabolism to die and die.The sterilizing effect of ethylene oxide is related to the temperature,pressure,humidity,and concentration of ethylene oxide in the sterilization chamber.These process parameters can shorten the sterilization time and achieve the best sterilization effect with appropriate values.Therefore,the working process of the sterilizer first warms the sterilization chamber until the temperature reaches a predetermined sterilization temperature; then,the sterilization chamber is evacuated,and when the predetermined degree of vacuum is reached,the sterilization chamber is started to be filled;After the above process is finished,the fixed clock starts to work and the sterilization process starts;during the entire sterilization process,the temperature needs to be maintained;when the sterilization time arrives,the sterilization chamber starts to be ventilated,ie,the filtered clean air is used. Displace the residual ethylene oxide gas in the sterilization chamber and discharge the residual gas;the residual gas is discharged after being processed by the exhaust gas treatment system.Ethylene oxide sterilizer is a key equipment for a one-time use of sterile medical device manufacturing enterprises.It has special requirements for installation,operation and management.Ethylene oxide is used as a sterilizing agent.Ethylene oxide is a broad spectrum.Sterilizers can kill various microorganisms at room temperature,including spores,Mycobacterium tuberculosis,bacteria,viruses,fungi,etc.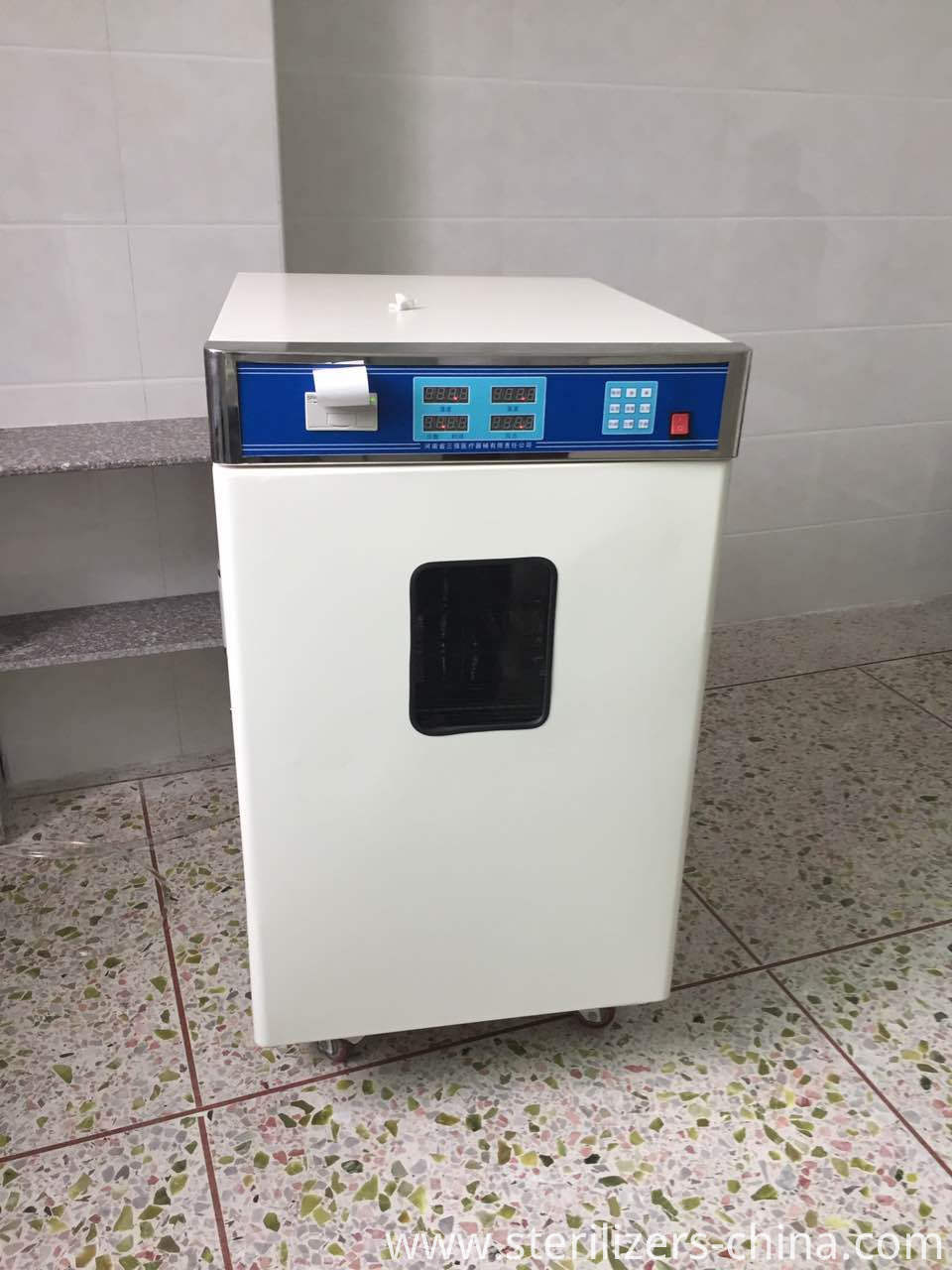 Looking for ideal Ethylene Oxide Sterilizer Ordinary Types Manufacturer & supplier ? We have a wide selection at great prices to help you get creative. All the Ethylene Oxide Sterilizer Ordinary Type Price are quality guaranteed. We are China Origin Factory of Ethylene Oxide Sterilizer Ordinary Type Service. If you have any question, please feel free to contact us.
Product Categories : Medical Sterilizer > Ethylene Oxide Sterilizer