Ethylene Oxide Sterilizer ordinary type
Ethylene oxide sterilizer series ethylene oxide sterilizer ordinary type can add 60% to 80% of the relative temperature in the sterilization chamber.During the operation of the system,accidental relaying occurs.After the restart,the system automatically saves the original parameters before the relay and continues to run.It has a Chinese-English printing function,and records all the working processes to prepare for preservation.The residual gas is processed by chemical methods. Safe,does not pollute the environment.
Ethylene oxide sterilizer ordinary type analytical process:The outside air passes through the medical filter and is converted into clean air,filtered and passed through a heater.The temperature is raised to about 50°C.,and then the hot air is sprayed on the object to be sterilized.
Ethylene oxide has a bactericidal effect,does not corrode metal,and has no residual odor.Therefore,a gas sterilizer that can be used as a material,ethylene oxide is also widely used for disinfecting medical articles such as bandages,sutures, and surgical instruments.
1,the whole polyhedron heating,to ensure temperature uniformity;
2,single or double doors can be;
3,sterilizer heating system is equipped with a variety of devices and interfaces,can easily use electric heating,steam heating and other forms,improve product adaptability,reduce energy consumption, improve economic efficiency;
4,using an independent auxiliary rack,easy to install the equipment compartment to ensure the use of safety;
5,door sealing method:mechanical door(using the lever lock principle),pneumatic door(translational,using silicon like plastic bag seal);
6,microcomputer program controls the entire sterilization process;
1)Display working status by LED;
2)Disinfection parameters can be arbitrarily set and can be set to be reused at one time;
3)Built-in micro-printer,real-time printing of the sterilization process,automatic recording of the entire sterilization information;
4)automatic constant temperature,automatic timing,fault or technical deviation in the operation process, automatically stop running and alarm;
Ethylene oxide sterilizing gas is the most commonly used sterilization method for low temperature sterilization.Ethylene oxide sterilizer ordinary type is widely used in the sterilization of medical device products. Due to the active type of ethylene oxide gas,strong bactericidal power,wide bactericidal spectrum,and slight damage to articles, the mixed gas of ethylene oxide and carbon dioxide has become one of the most important methods of daily low-temperature sterilization.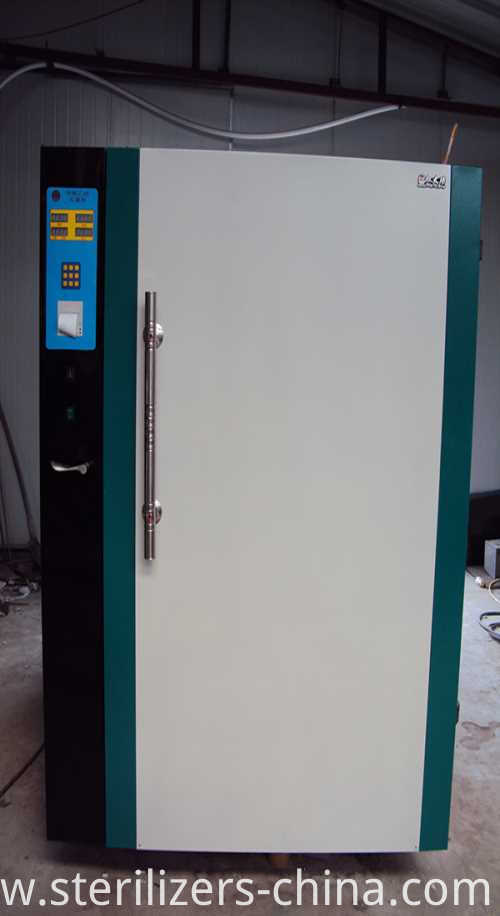 Looking for ideal Ethylene Oxide Sterilizer Ordinary Type Manufacturer & supplier ? We have a wide selection at great prices to help you get creative. All the Ethylene Oxide Sterilizer Ordinary Type Sales are quality guaranteed. We are China Origin Factory of Ethylene Oxide Sterilizer Ordinary Type Wholesale. If you have any question, please feel free to contact us.
Product Categories : Medical Sterilizer > Ethylene Oxide Sterilizer